Bathroom Waterproofing Services
Get a perfect waterproof tile grout for your bathroom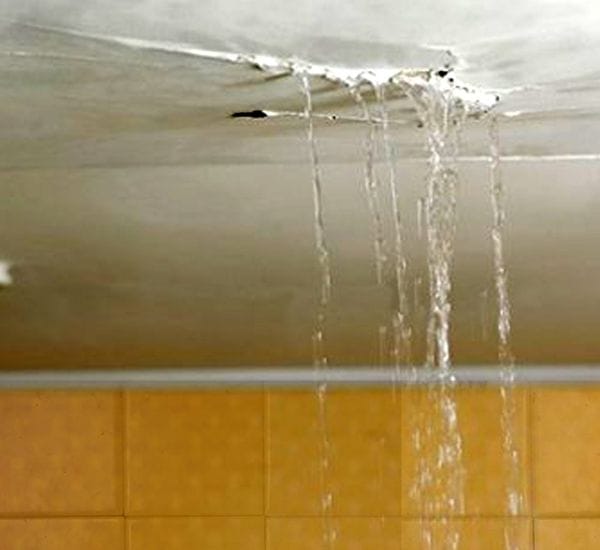 Duracon Engineering provides the most sophisticated bathroom waterproofing service in Pakistan. We understand the important areas which are more reluctant to leakage and seepage across your bathroom walls and roofs. Our state of the art chemical treatment will ensure that our customers get the most updated treatment for fixing leakage issue, proper waterproof tile grout so that water doesn't retain on itself and damages the floor with respect to time. Our specialist labor force and inspection team will ensure that every hook and corner is properly investigated and provide a work worthy of a guarantee that produces nothing short of perfection.
Mostly for the tiled bathroom, the waterproofing techniques usually involved in the cracks and openings for the tiles from where water gets entered into the floor and damages the tiles as well as store water which in result produces mold and mildew if left untreated. Our sophisticated and industry grade waterproofing chemicals surely cover up and value waterproof tile grout to fully functional in terms of preventing water from ever get resides inside the tiles in concealed form. Our technicians will undergo a rigorous and detail working that fills up all the tile grouts up to its limit, which further restrict water to find its way towards its intended route, which is usually the drainage.
We are bathroom waterproofing specialist
What place other than the bathroom is there where waterproofing is nothing short of a necessity? It has a famous saying that if you want to see a personal sense of cleanliness and hygiene, check out his bathroom. Its clear as the sky that keeping your bathroom in tip top situation from damaging agents that includes, seepage, leakage, mold, mildew and its consequences from it that includes foul smell and infestation from soap water inside your tile grouts will only add up troubles in your life. Duracon Engineering with a plausible experience under their bend tends to provide the ultimate service to our customers, which is being related as one of the emerging bathroom waterproofing specialists
Specializes in bathrooms waterproofing in buildings
Usually, bathroom in one story houses are larger in size and has fewer issues in terms of water leakage and seepage due to the customary development and lesser number of average daily usage. Same can not be said to the bathrooms in residential buildings, where bathroom are lined up over one and other that produces a greater amount of seepage and leakage from the ceiling as well as walls. For that purpose, Duracon Engineering has been providing our specialized services to clients how to want to have bathroom waterproofing in buildings with good results. Our goal is to make bathroom free from any water agent that harms its foundation and make it look unappealing to the general eye.
Provides swimming pool waterproofing for customers
Similarly to bathroom waterproofing in Pakistan, Duracon Engineering also provide swimming pool waterproofing for our customers. The benefits of having your swimming pool secure from leakage and seepage had great advantages in many different ways, one way is to make the floor more uniform throughout the surface, and other is to keep the water stored in your pool area, rather than travel inside the leakages of the borders and floors which in result create mold and mildew on the floor. If you happen to own a swimming pool anywhere other than the ground floor, waterproofing for a swimming pool would be evident to have for our customers in order to refrain from getting seepage and leakage.
The best solution for waterproofing sheeting for shower walls
There should be proper protection for bathroom walls and flooring where water might get inside the tiles or concrete and create complications later on. The best benefit one can have through using waterproofing service for the minimum is to apply on the areas which are most affected by the continuous overflow of water. From such areas, one is a shower wall, and the other is a bathtub. Regarding shower wall, where most of the bathroom are equipped in Pakistan, the best solution to have is waterproofing sheeting for shower walls that not only protects you from mold and mildew but also safeguard your walls from seepage and wakening the concrete in the long run.
Comprehensive shower tray waterproofing services
Looking for a way to close down shower tray so that water doesn't leak its way out from the corners? To prevent such a dilemma, we use a comprehensive method for shower tray waterproofing what does the job and well. For most of the modern bathroom, where the shower is located at the corner of the bathroom, the padding which is used for separation looks like a tray, which focuses towards the drain. But most of the time, water comes out from the tray and into the other part of the bathroom. Through using waterproofing Straps and tape which help the water to refrain from entering into the tray and makes your bathroom beat and tidy.
We provide waterproofing paint for wood in the bathroom
Using our mold and mildew proof paint, we make sure that your bathroom is protected from any harmful bacteria that might come into your way, harming the beautiful landscape of your bathroom. For most of the styling bathrooms in Pakistan, many people like to incorporate wood into its structure. The wood, on the other hand, is the most vulnerable object to water and it has to be thoroughly protected. The specialized waterproofing paint for wood in the bathroom will ensure that essential coating is applied on its surface which helps to prevent water from getting absorbed into it.
Excellent bathroom waterproofing services
Whether you are looking for partial or complete bathroom waterproofing, Duracon Engineering make sure that our customers are happy at the end of the day with our work. We use the most comprehensive chemical treatment which helps to secure your bathroom from any leakages, whether it conceal or not. Our experts will ensure that all of the openings from which water finds its way into your bathroom is completely shut down and properly insulated.
frequently asked questions (Faqs)
Yes, we have chemicals that will help you get protected from water leakage and seepage whether your floor is made up of concrete, cement or tiles.
Once we have applied necessary chemical treatment into your bathroom, you might need to wait for around 3 days to 5 days in order to ensure that its chemicals or membrane is fully applied.