Bathroom leakage treatment Services
Best bathroom leakage solution in pakistan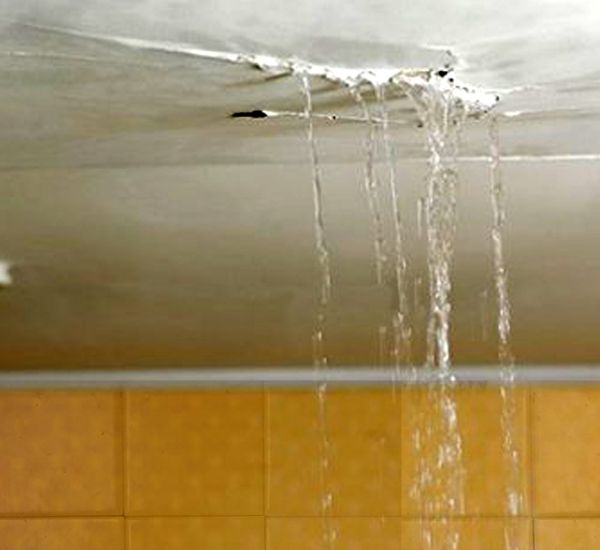 Duracon Engineering is the ultimate waterproofing services in Karachi in which the prime services that we provide for Pakistan is roof leakage solutions. Bathroom, on the other hand, gets affected extensively with the improper roof leakages which have drastic implications if left untreated. Our state of the art products that do the job right, is widely categorized to fix your roof leakages for the bathroom. It is our motto is to make our customers feel satisfied regarding leakages and seepage for bathrooms, whether its near shower, basin, or drainage.
Our ultimate goal for Duracon Engineering  is to make sure that our customers are happy with the final services in terms of waterproofing leakage repairs for the bathroom. Being one of the emerging roof leakage solutions in Karachi, our dedicated staff with hefty years of experience under their belt will make sure that no leakage ever arises again across your bathroom. Even if the leakage is detected under tiles, over walls or any other conceal area, our experts will find it out within minutes. Happy and fulfillment from our customer is what drives our experienced individuals with heaps and bounds to produce amazing service for roof leakage solution in Karachi.
We offer ultimate bathroom seepage control
Our chemical treatment and experienced labor force is the ingredient of success which Duracon Engineering is focusing on over the years. We believe that once the bathroom seepage control is evident, the customer will appreciate the work with open arms. Through our avid chemical treatments that we use during our tasks which includes Cementitious waterproofing to stop water from ever leaking from the walls and floors of your bathroom, and secondly waterproofing membrane that does the same thing, but more effective. Being the emerging waterproofing service in Pakistan, our experts will make sure that we provide the ultimate bathroom seepage control for our customers that would never create annoyance regarding leakage and seepage in your bathroom ever again.
Get relief from leakage and seepage
Looking to find some retreat from leakage and seepage in your bathroom, fear not, cause Duracon Engineering are equipped with all the means and modes in fixing the leakages for your bathroom roofs and walls. Our selected chemicals will endure any and every water leakages with effective position, which will provide you relief in a matter of hours, rather than days. Our experienced individuals understand each and every corner of your bathroom which ensures that your trouble is in our safe hands which won't see the end of the day, once our experts bring their equipment out in the open. Not only the service which we provide but the after support for our customers that really does the job also keeps our customer in the correct shape.
Our products fix the leaking floor within our hours
We understand pretty clearly that leaking floor in bathroom usually for apartments causes a chain reaction if not treated promptly. Not only it disrupts the walls and floors with leakages and seepage which looks annoyed for start, but later becomes a nuisance as water starts to leak across your walls and in later hours, you will notice cracks and jolts across your beautiful bathroom walls. Not here is the solution, through apply industry standard chemical treatment over your walls, that includes elastomeric chemical solution or bitumen treatment, which greatly stops the leakage within ours and fixes ones and for all, so that our customers can rest easily hat their washroom is restored to its previous beauty.
Completely Repairs leak in the ceiling under the shower
Showers is the area around your bathroom, where leakages are usually encountered through concealed water pipes, which in return creates leaks around ceiling under the shower. Our experts in Duracon Engineering understand this dilemma pretty evidently and have necessary know-how on how to tackle such concerns. Through our out of the box chemical treatment and waterproofing services which speaks in greater volume, we make sure that complete repair leak in the ceiling under the shower is entirely fixed within hours.
Effectively Fixes bathroom door water damages
When we talk about where does the most seepage occurs across the bathroom area, no one can deny that the bathroom door gets most damaged through continuous water flow, either during bathing or cleaning. Making sure that your bathroom door water damages are not only repairs by properly stored to its original states. At Duracon Engineering, we make sure that never you have to encounter again, about the complaints of door water damages that have already surpassed the annoyance level for most of our customers. Through our evident methods and techniques that ensure properly heat proofing is carried out most effectively, ensures that your bathroom door will be fittingly get restored and fully protected from future mishaps of water damages.
Comprehensive water seepage in the roof for Pakistan
For residential building and apartments where bathroom are usually constructed in a grid, is pretty much focused with water seepage in a specific chain reaction that not only damages roof of your bathroom, but after a certain period of time, you will notice that it has carried its way into the walls as well. Our expert teams will ensure we provide comprehensive water seepage in the roof for Pakistan.
All Rounding bathroom leakage repair in Karachi which works
We are one of the all rounding bathroom leakage repairs in Karachi with quite many solution and techniques that would assist our clients with modern and sophisticated methods to ensure no water ever creates havoc over your roofs and walls ever again.
frequently asked questions (Faqs)
Yes, our bitumen solution and chemical treatment will ensure that your bathroom cracks are properly fixated so that you won't have to get troubled.
Our main service involves seepage and leakage treatment. For the door, we can apply a solution which will ensure that water does passes by from your door that easily.